Create architectural masterpiece with PDF Expert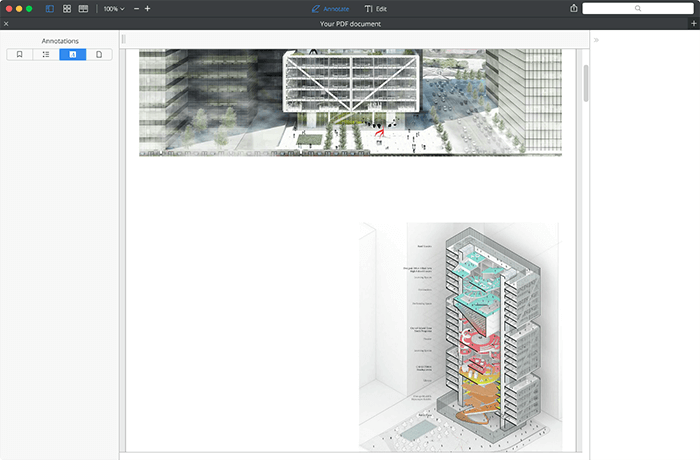 View and annotate
Giving feedback on building plans or blueprints is a breeze with PDF Expert. Use shapes to highlight the elements, add comments to expand your feedback.
"Constantly use PDF Expert to read and edit pdf documents and pdf plans. Exactly what I was looking for". – Mark, designer
Enjoy powerful features
Reduce file size
PDF building plan can be too hefty to be sent by email. PDF Expert will easily compress it, so you can share it with your colleagues in a second.
Split view mode
Comparing two building plans has never been that easy! Open both, using Split View mode and finalize the document faster.
Merge PDFs
Combine PDFs into a compact and well-organized collection of project information that is easy to review and share.
Extract pages
When you need to share only one page from a huge PDF document, PDF Expert will accomplish the task in two clicks.
Other PDF editors never allowed me to edit a PDF like PDF Expert.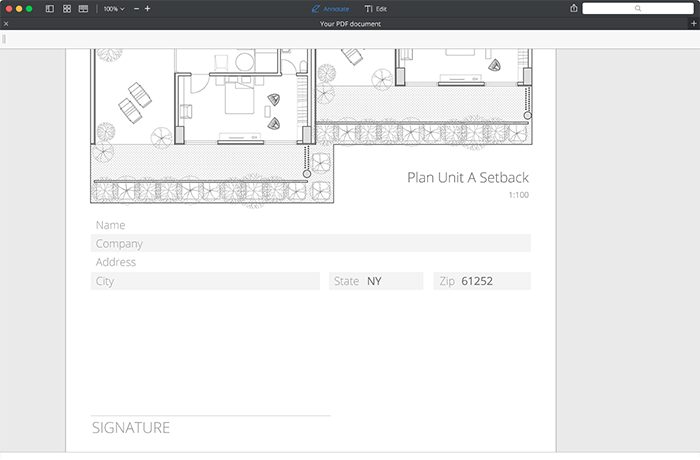 Fill out forms. Approve plans
Replace printer, pen and scanner with a single application. PDF Expert will fill out an invoice or sign a building plan within one minute.
"Use PDF Expert when just the signature page returns, I have to insert it back into the completed document". – David, construction manager
Edit PDFs. Now it is possible
PDF Expert lets you easily edit text, images and links. So when it comes to fix a typo in the street address of a contract or add a few zeros in the invoice, PDF Expert will take care of it.