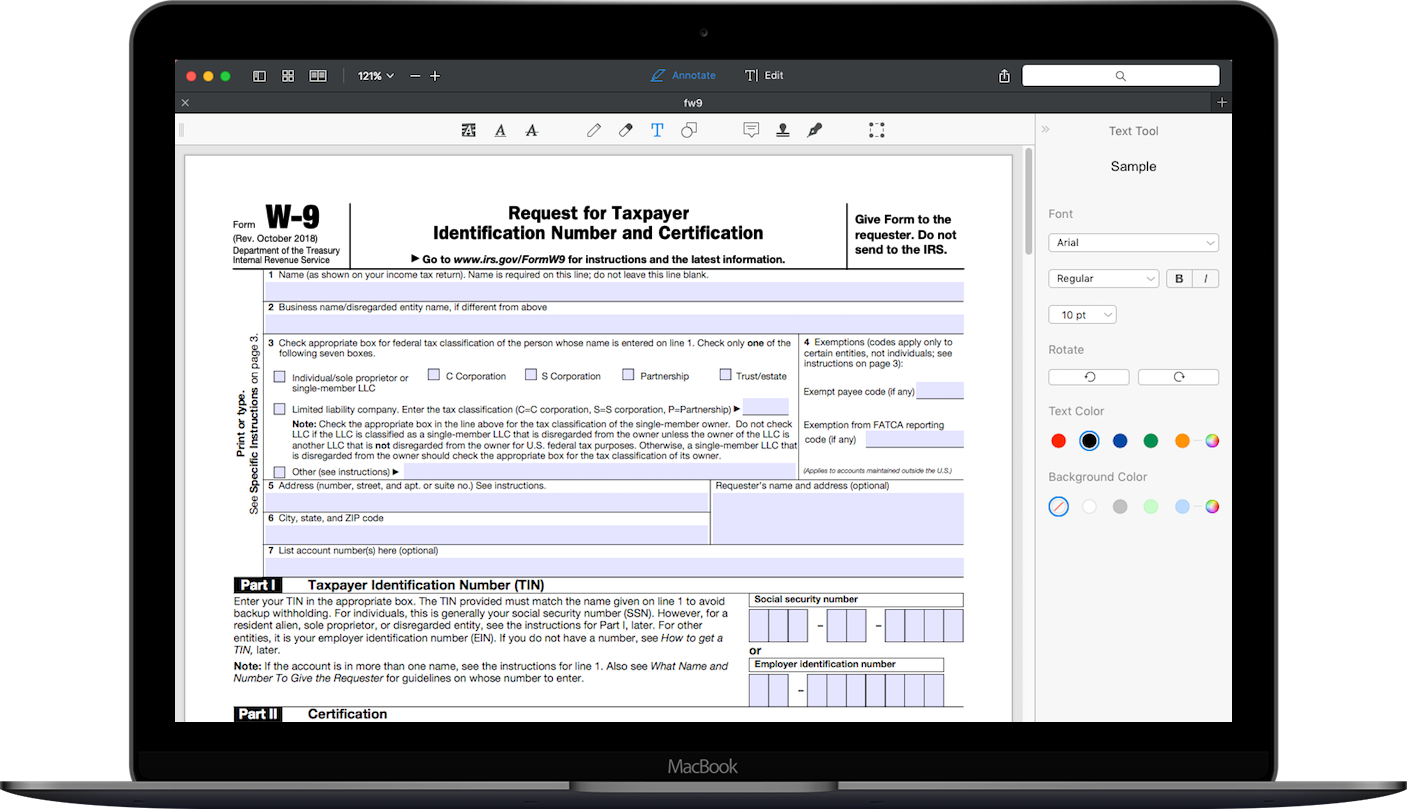 Filling out tax paperwork is always a hassle, especially when you come across different types of forms with similar sounding names. Here, we'll tell you about the IRS Form W-9 and how to fill it out.
You will need to fill out the IRS Form W-9 if you are an independent contractor, self-employed service provider, or a company providing services to another business entity. Based on the information you provide in this form, your customer or client will issue you a Form 1099-MISC at the end of the fiscal year.
Typically, most of your customers will ask you to fill out the W-9 form. Since you probably need to submit the Form W-9 multiple times, it is better to fill it out and store it for repeated future use. You can easily fill out the IRS form W-9 form on any iPhone, iPad or Mac using PDF Expert, the best PDF Editor for Mac an iOS.