PDF solves one major problem: your file looks exactly the same everywhere, regardless of the device, OS, etc. This is what makes PDFs the global technical standard. Today, PDF documents are everywhere: CVs, agreements, legal cases, academic papers, invoices and many more. If you want to open any of these on your Mac, there are a bunch of solutions out there.
The first one is Preview, the pre-installed application on your Mac. Here is how it works:
Open Finder and pick the PDF to be opened.
Double click on it if Preview is set as the default PDF reader.
Or
Right click on the file > Open with > Preview.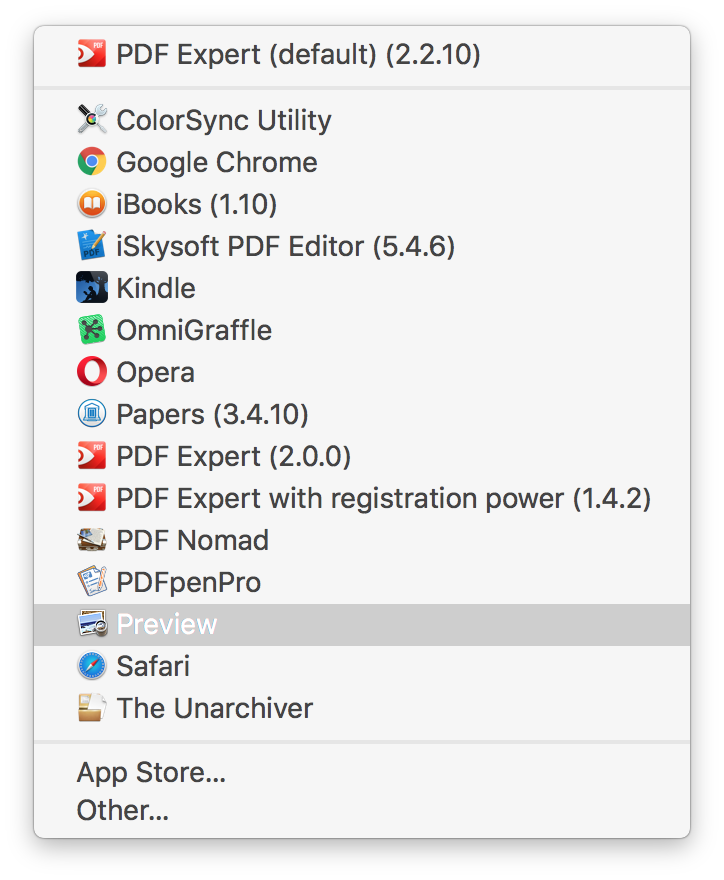 That's it. However, you usually need to do more than open a file. For example, fix a typo or change several images in it. That's when PDF Expert comes to the rescue. To open any PDF document with PDF Expert, follow these simple steps.
Three easy ways to open a PDF file on Mac
Open the file manager and find the needed PDF file.
Right click on the file.
Select 'open with'.
Choose PDF Expert.
Or
Open PDF Expert
Drag and drop a PDF file to the marked space
Or tap on 'choose file'
Do you have a situation where you need to interact with a PDF on your Mac? We suggest you cope by downloading a free trial of PDF Expert. Now you are ready to fill in forms (tax returns, surveys, school tests), create PDF documents from scratch, annotate articles, textbooks, etc., collaborate with your colleagues and classmates, and many, many more options.
Are you concerned about how to open a PDF file on your Mac? Here is the road map for you.
---
How to open PDF file on Mac. Option #1
First of all open the File Manager on your Mac and find the PDF file you want to open and edit. By secondary clicking on the file you'll open a pop-up menu, where you can choose 'open with' and tap on the PDF Expert option.
That's it! Enjoy smooth and agreeable work with a PDF.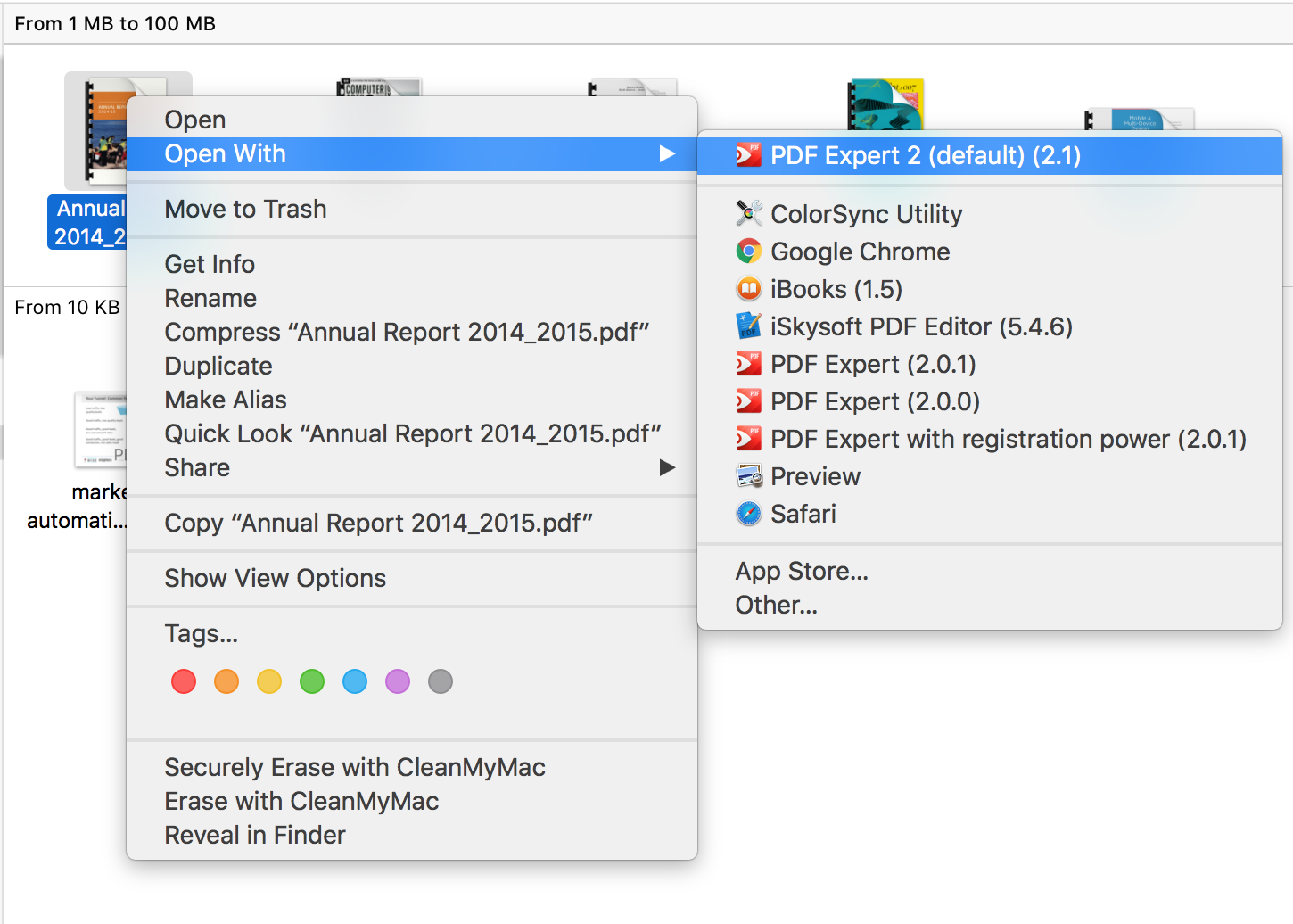 One last tip. Make PDF Expert a default app for your PDF files to eliminate extra steps when you open those files. Here are the steps to follow:
Go to the Mac's Finder.
Find any PDF file and select it.
Click on the File menu and select Get Info.
Expand Open with: by clicking on the triangle to the left.
Select the Open with: menu, then choose PDF Expert.
Click the Change All... button.
You'll get a dialogue box asking you to confirm your choice. Click Continue.
Close the Get Info window.
You are welcome!
---
How to open PDF file. Option #2
Second option you have is to open PDF Expert first. Do you see the indicated space at the home page? You may drag and drop your PDF file there or click on the 'choose file' button and select the PDF file that you want to open in Finder.
---
Opening PDF file on Mac. Option #3
Of course, there is the "classy" way to open a PDF file using PDF Expert. Tap on 'File' in the upper menu-bar, then click 'open' and select needed PDF file. Or just use the key shortcut ⌘O.
You may choose the option that suits you best, and the result will always be the same: high-end service that makes your day-to-day work with PDF files laidback but reliable and secure.
Try it! Get your free trial or buy PDF Expert right now!