Readdle team is excited to announce PDF Expert 2, a major update to an award-winning PDF editor that brings a lot of new powerful features. Now, it's a truly world-class PDF editor that is beautiful and easy to use.
Grab your free trial at pdfexpert.com
So what's new?
Edit text
Now you can make changes in a contract or fix typos in your name or a street address.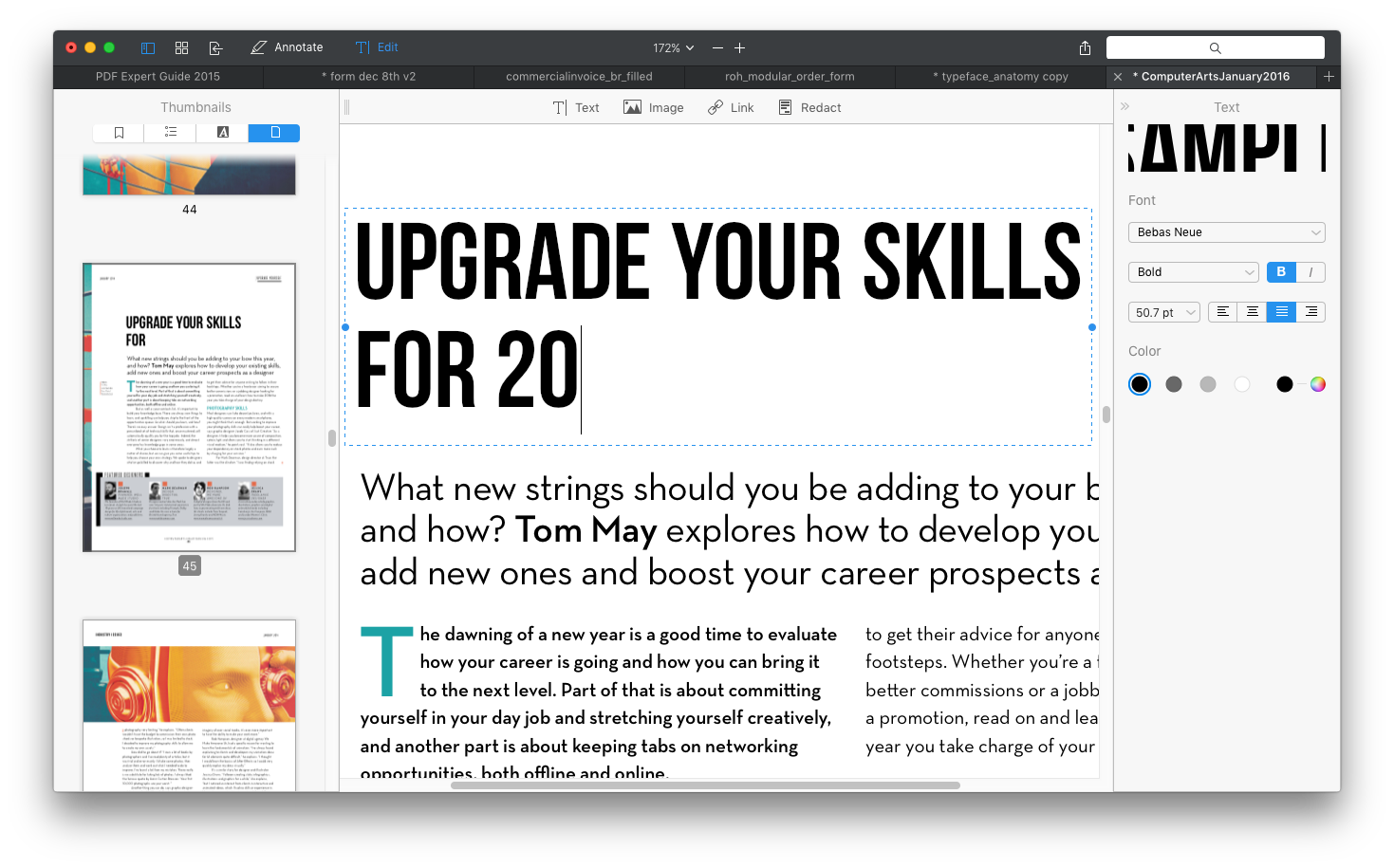 Edit images
Do you want to change your company's logo or insert a new graph in a business document? PDF Expert allows you to add, delete, move and replace images in your PDF files.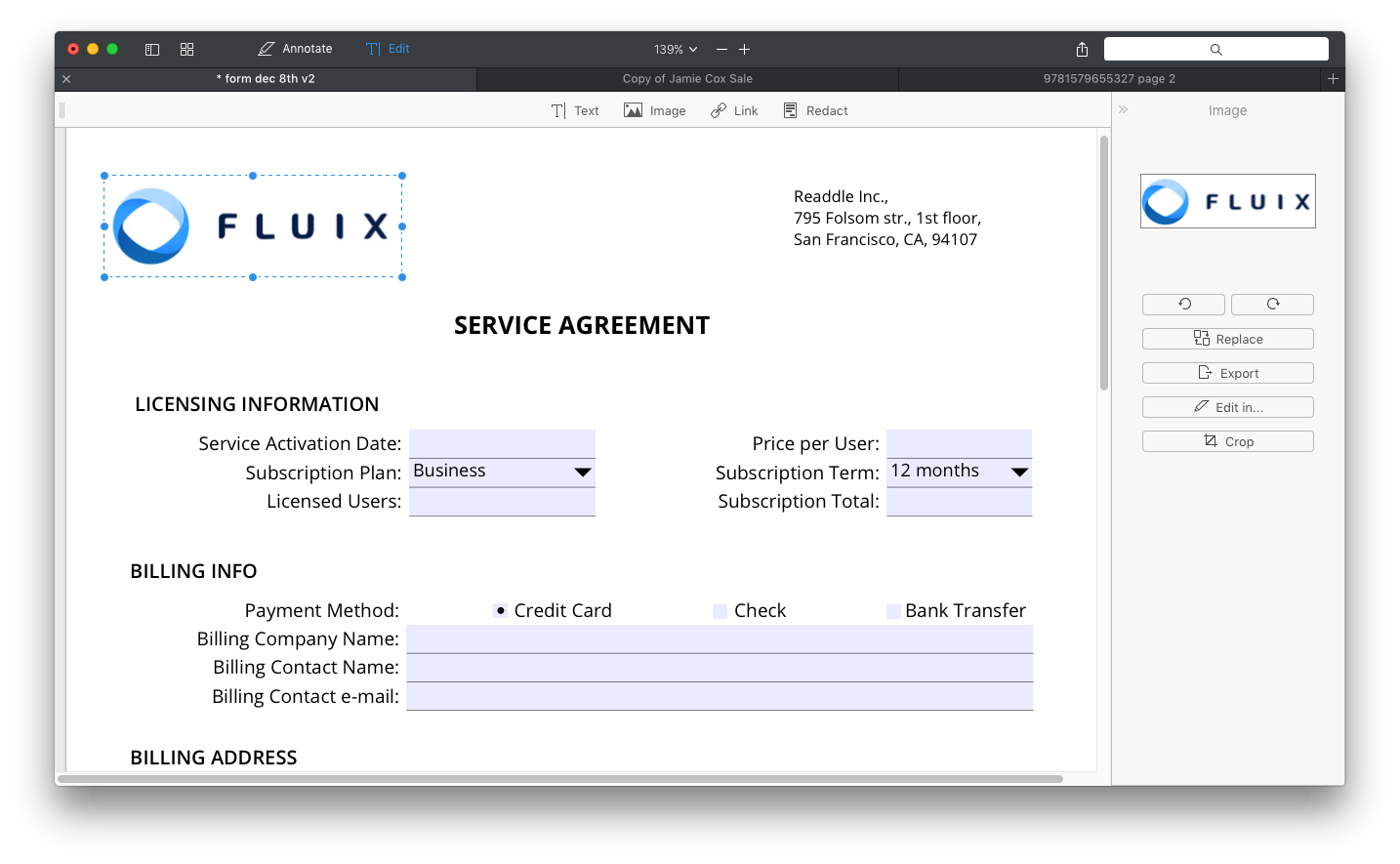 Redact sensitive information
Now you can permanently delete or white out sensitive text and data in your documents.
Edit Outlines
PDF Expert provides the best experience for creating outlines to easily navigate through the whole file.
Add links
Now linking any part of the text to a different page or a website is easy. Moreover, links can be added even to images.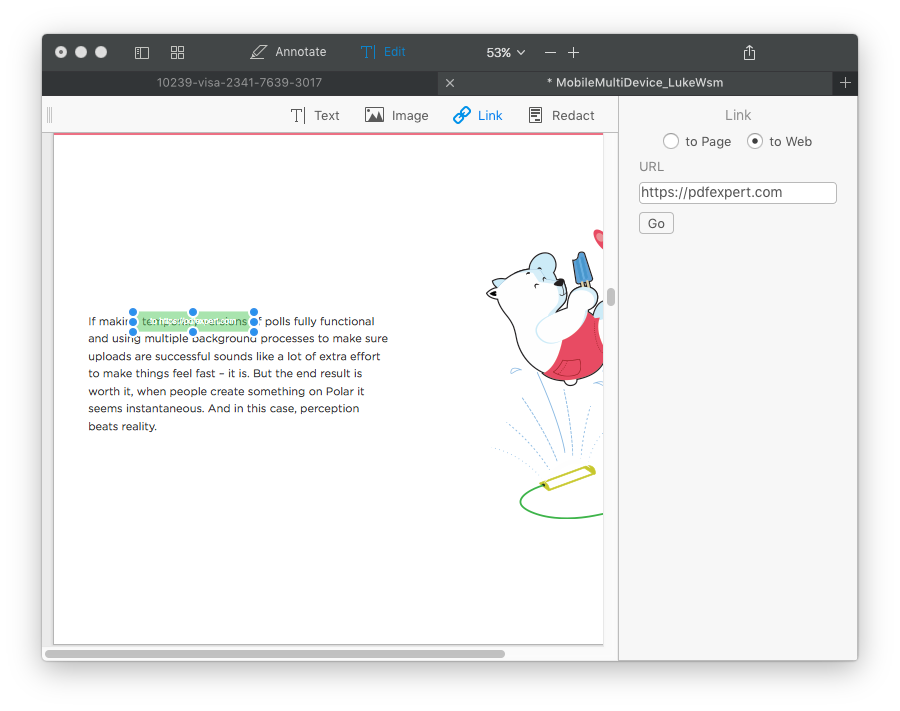 Password protect PDFs
Set a password to your sensitive PDFs or securely share them with clients, coworkers and everyone in between.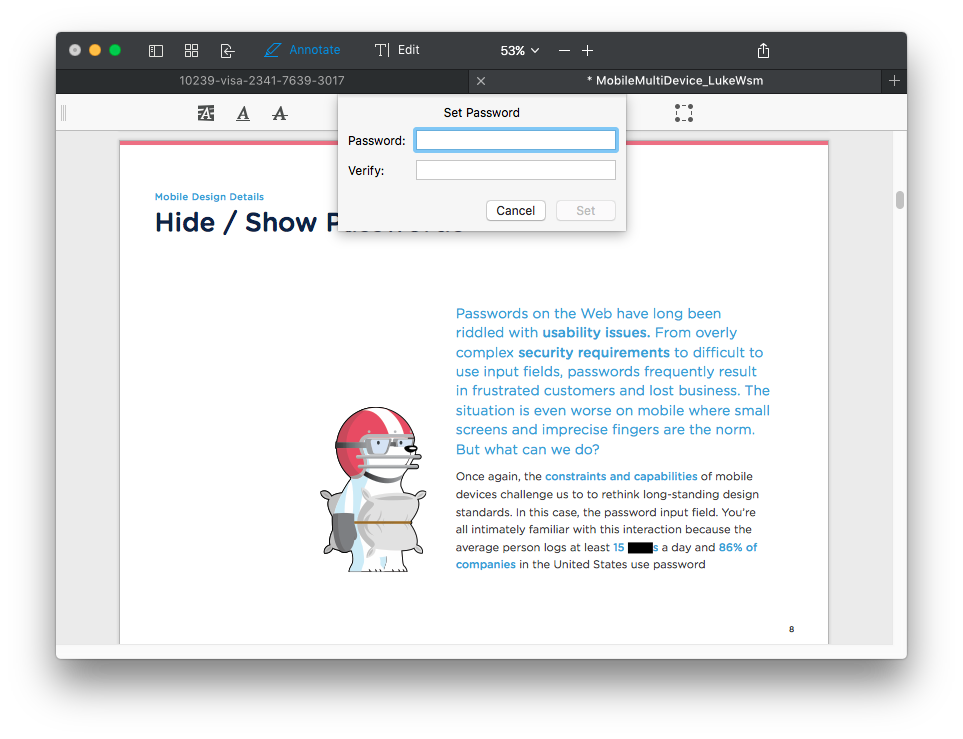 PDF Expert now speaks 10 languages: English, German, Italian, Spanish, Portuguese, Russian, French, Chinese and Japanese and Ukrainian.
Bottom Line
So, as you see, you can edit almost everything you want with PDF Expert.
You don't have to waste time when it comes to removing a word or replacing an image in your PDF. All you need to do is to make the right software choice. We've already done everything by making PDF Expert a perfect solution for your PDF related tasks. It's the best PDF Editor on the platform.
Get your free trial at pdfexpert.com