Do you work with PDFs?
For many of us, PDFs are a way of life. In real estate, education or the legal professions, you can immerse yourself in PDFs all day long.
To be short, PDF gives us lots of advantages over other document formats, but being easy to work with isn't one of them. Fortunately, there are plenty of apps that make it easier. PDF Expert is one of them.
You might be asking:
"Why do I need PDF Expert? Do I need any app at all because my built-in Preview has enough capabilities?".
Well, we're glad you asked! Let's explore your options with PDF Expert.
Our comparison of PDF Expert and Preview, uses such criteria as overall design, viewing speed, annotating/editing features and sharing options.
Annotating
Both apps offer a variety of annotation tools. You can access them at the top toolbar. You can select, underline, strikethrough, highlight a piece of text, draw a line with a pen, and add a text note or a shape.
All these tools work alike in both apps. There's no need to reinvent the wheel with them.
Let's talk about the differences. In PDF Expert there's a tool called Stamp. It is used when you have to transfer a document several times and mark it up to show its current status without changing the document itself. It gives you a whole set of cool and often used stamps or you can create your own.
Signing a PDF
We all do that, and it's one of the most important and necessary features when it comes to a PDF editor.
In Preview, you can sign a document two ways: draw your signature on trackpad or make a photo of it with the front camera of your Mac.
In PDF Expert there are three options:
You can draw it on Trackpad.
You can type your signature and the app will make it look like it is handwritten.
You can upload an image from your disk and use it as a signature.
What is really amazing about PDF Expert is that it works across different platforms and seamlessly syncs between your devices. You can draw a beautiful signature on your iPad using Apple Pencil, and then magically - it will instantly appear on your Mac. Awesome!
Cropping
If you want to crop a PDF, both apps let you do so intuitively. But heaven forbid if you have to crop several pages at once in Preview. You'll spend at an hour trying to find how to do that.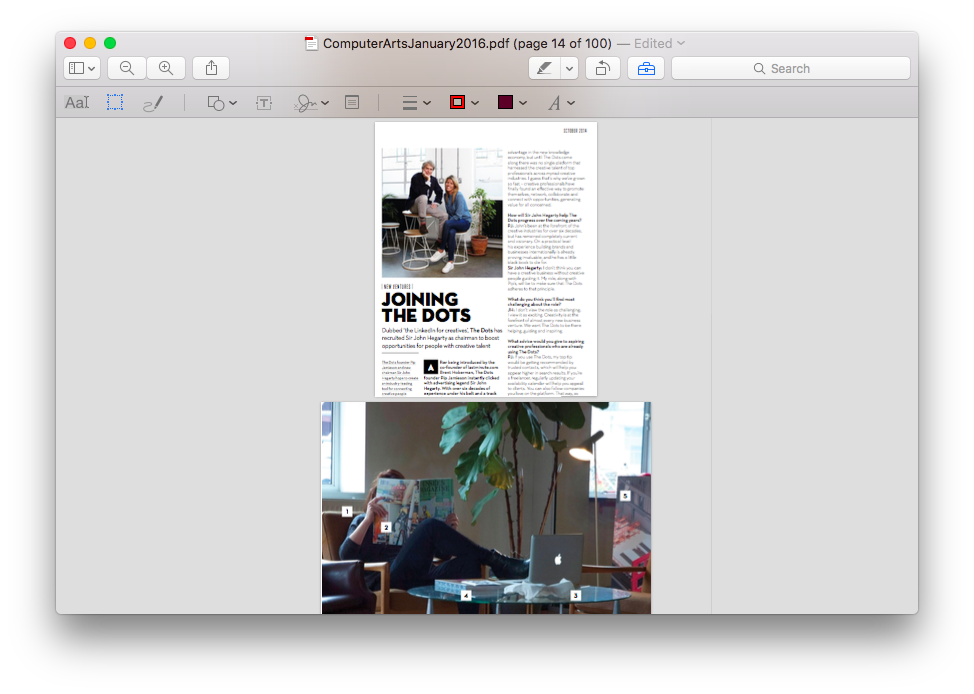 PDF Expert instantly allows you to choose: to crop only a current page or the whole document. Score!
Filling out forms
Are you filling out PDF forms such as your college tests or your income tax forms? Both apps let you do this, but there's a difference, especially in rendering fonts and color displays.
Preview is not very good in working with Javascript forms, while PDF Expert supports a huge number of diverse formats.
If there's an interactive form with a place to put your signature or with a date field. PDF Expert is intelligent enough to understand this. You you can sign the document or add the necessary date with just one click. There is nothing like this in Preview.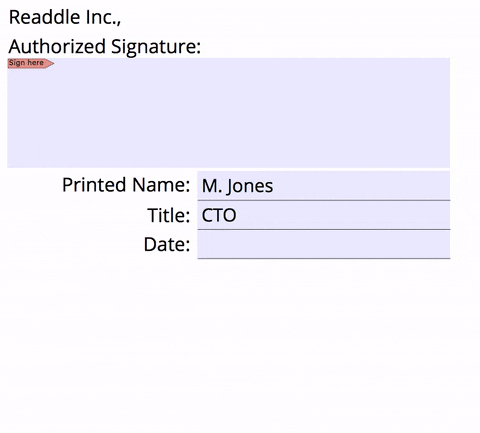 In summary, Preview does some basic things. It has a bigger variety of shapes and one different way to add a signature. In all the other aspects of functionality, PDF Expert is the winner. Not to mention a truly beautiful, clean design.You've probably noticed that already!
Editing features
Preview isn't very helpful when you need some real editing functions: like fixing a typo in a document or hiding some numbers.
Preview doesn't offer much of that, while PDF Expert allows you to:
Edit text and images;
Create links to document pages or websites;
Create and manage outlines;
Redact sensitive text, like your billing information;
Protect your PDFs with a password.
Memory usage
Plus, Preview, which is an out-of-the-box app, works a bit slowly and uses too much of your Macbook's memory. To prove that we found quite a large PDF file with scanned pages (oh boy, it took some time to find this monster). Let's open it in both apps and navigate the file a bit. Here's what we saw:
Organizing Pages
Working with multiple documents at once is quite common these days. One of the most awkward things about Preview is that it opens every single document in a new window. When you're working with several documents, you must switch between them quickly.
PDF Expert supports tabs which allows you to navigate between your files gracefully, similar to a web browser.
Additionally, our PDF Expert has a thumbnail view which is a killer when it comes to re-arranging or merging pages in a PDF.
Also, PDF Expert is more handy if you love to add bookmarks to your files. Add one in PDF Expert, and you will still be able to see it in another PDF editor (we hope you don't do that). If you ever created a bookmark in Preview, you will only be able to see it in Preview. Ouch!
Bottom Line
Preview is able to help you with some basic things like annotating, merging and adding notes. If you need the extras of enhanced form filling, working across devices, powerful editing features together with speed and intuitive design, PDF Expert is the best choice for you. Fortunately, it's easy to make PDF Expert your default PDF editor.
Buy PDF Expert now, and it will change your life. Well, at least your PDF experience!